To change your password, first find a story with commenting enabled at
cbc.ca
or
cbc.ca/news
. Comment-enabled articles are indicated by a blue "word-bubble" icon at the bottom of the article's tile, as shown below: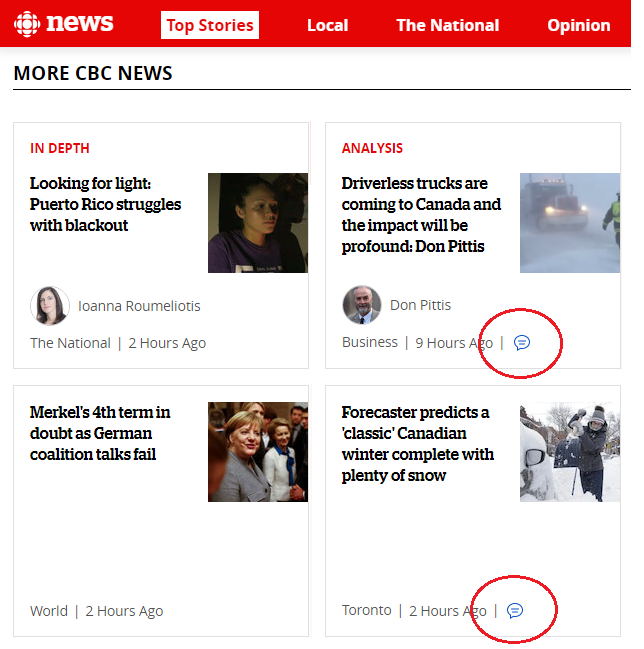 Once you have opened the article, scroll to the comment section at the bottom of the story and click Log In.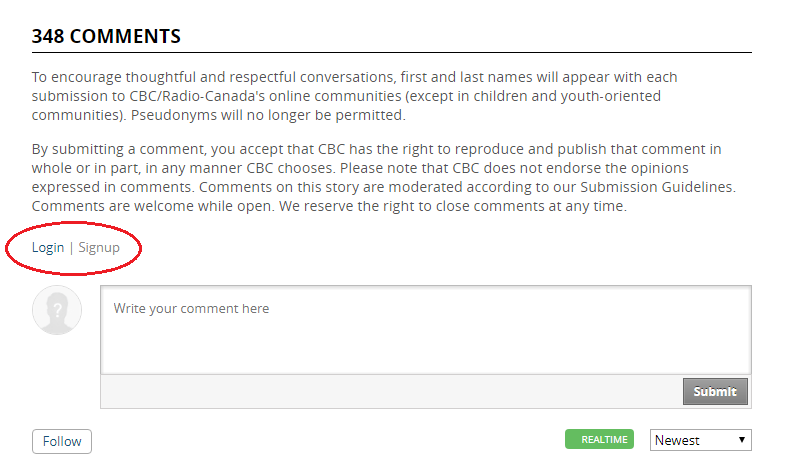 On the login form, select Forgot Password and enter the email address associated with your account. You should receive an email that contains a link within a couple of minutes. Follow the link and you will be taken to a CBC webpage with a pop-up that will ask you to enter a new password. Once you've saved your new password, use it to log into your account.
If you have trouble with any of these steps, please read on. 
Troubleshooting:
1. If you don't receive the password reset email, please make sure it's not in your spam or junk mail folder. Check your spam or junk folder settings to make sure they aren't configured to automatically delete unrecognized emails.
2. If you've clicked the "password reset" link and are taken back to a CBC page but no pop-up appears asking you to enter your new password, please make sure you don't have pop-ups blocked, ad-blockers enabled, or javascript disabled. You can try copying and pasting the password reset link from the email into a different browser to see if that helps.