The quickest and easiest way to find content on gem.cbc.ca or the CBC Gem app is by performing a search.


Searching on the Gem website or the Gem app for mobile devices (Apple/Android)
The instructions are similar for the Gem website and mobile app.
On the top right corner of the screen, click on the magnifying glass icon, and type the name of the program you wish to find into the field that appears.
If the content is available for streaming you will be presented with a result.
​


​


If you are having any difficulties finding content using the search functionality, you can alternately try by navigating through the site/app.

Once you are on the CBC Gem website, click on the Shows, Documentaries, or Kids links at the top of the page.
On the CBC Gem app you will find these links located under the app menu which is located on the top left corner of your screen. Tap on the three horizontal bars to open the menu.


​​​
​
Now, click on the 'All' link located under the main banner.
On the CBC Gem app you may need to scroll the navigation bar to the left to access 'All'
gem.cbc.ca
​
​
CBC Gem app
Here you will find a list of shows alphabetically sorted for your convenience.
Search on Fire/Android TV
Launch the Gem app on your Fire TV.
If the Gem menu isn't already showing on the left side of the home screen, click left on your remote control.
From here, scroll up to the magnifying glass icon and click on it.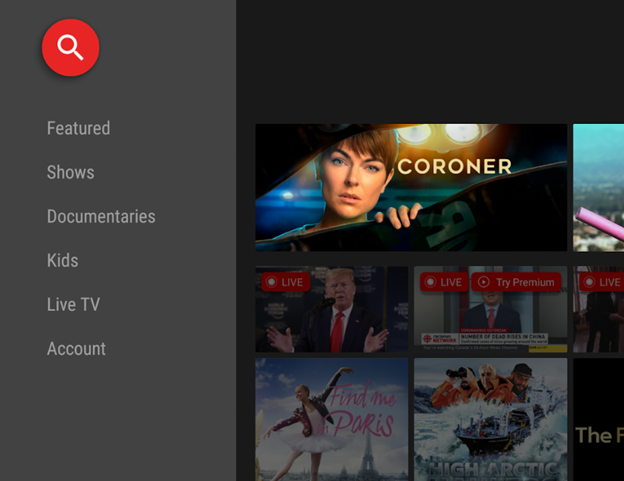 This will bring up a virtual keyboard.

Using your remote, spell out the name of the program you are looking for

As you type, you will begin seeing a list of results populating beneath the keyboard.

Once you have entered your search term, select the 'Next' button on the bottom right corner of the keyboard.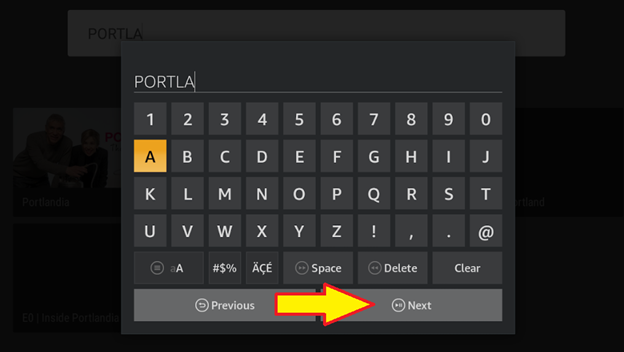 If the program you are looking for exists on Gem, you should now see the results of your search.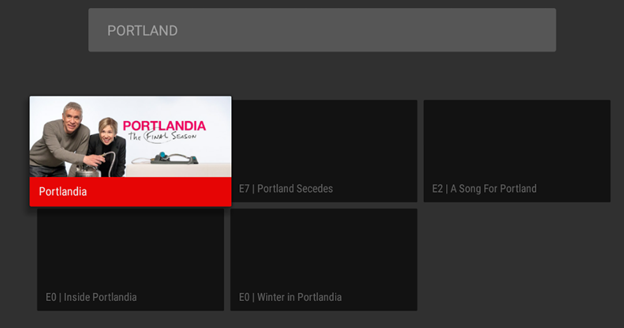 Select the desired search result and you will be taken to the program page.