We've released a new version of our trusted CBCNews App that has a crisp design and offers new ways to follow the stories that are most important to you.
When you first open the app, you'll find a list of some of our new features. You can customize your news feed, adding the local sites you'd like to follow. We have a new search function, as well as a feature that allows you to save and return to the stories you'd like to read later. The look of the app can also be customized with different layout options. 
iOS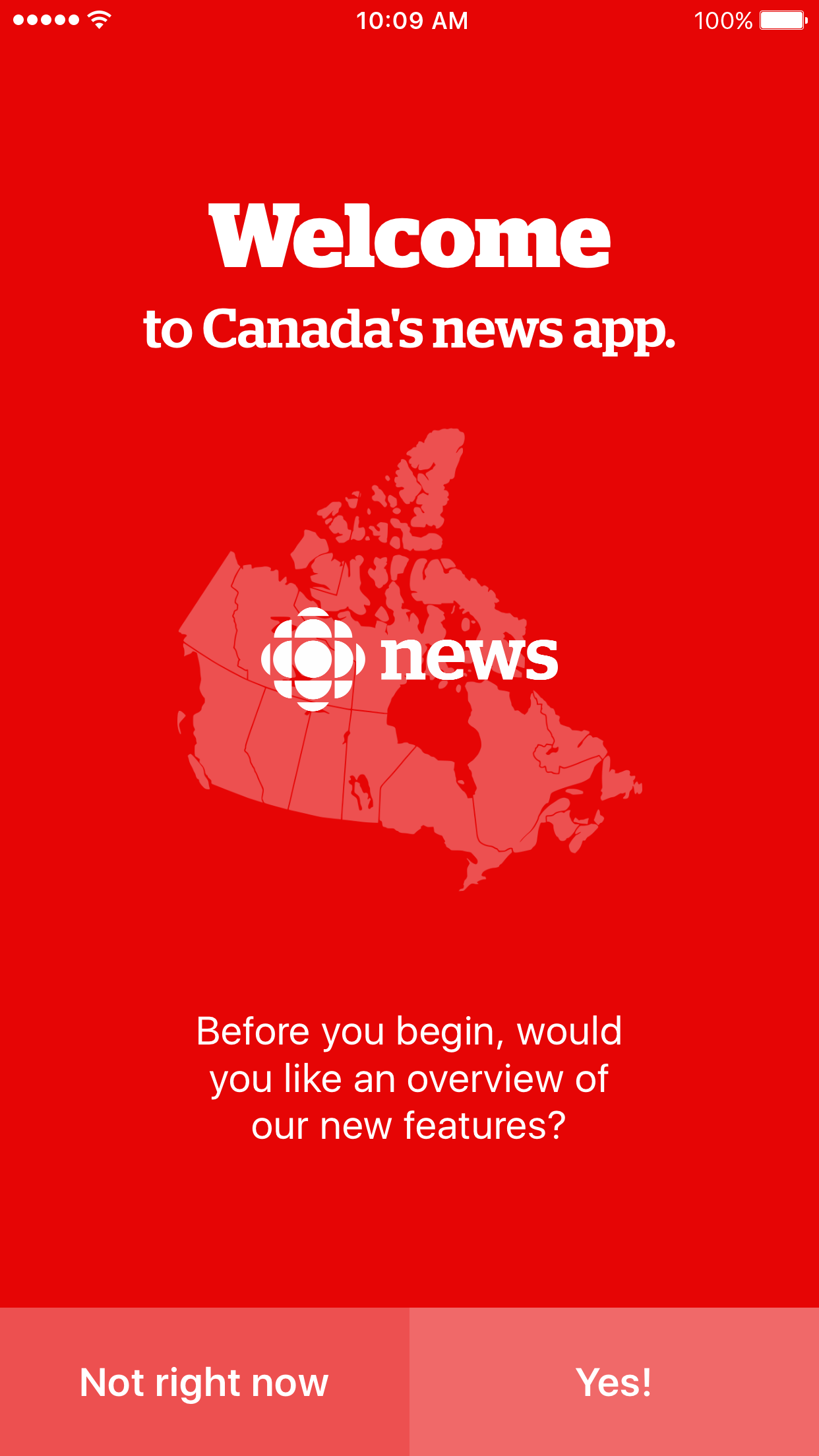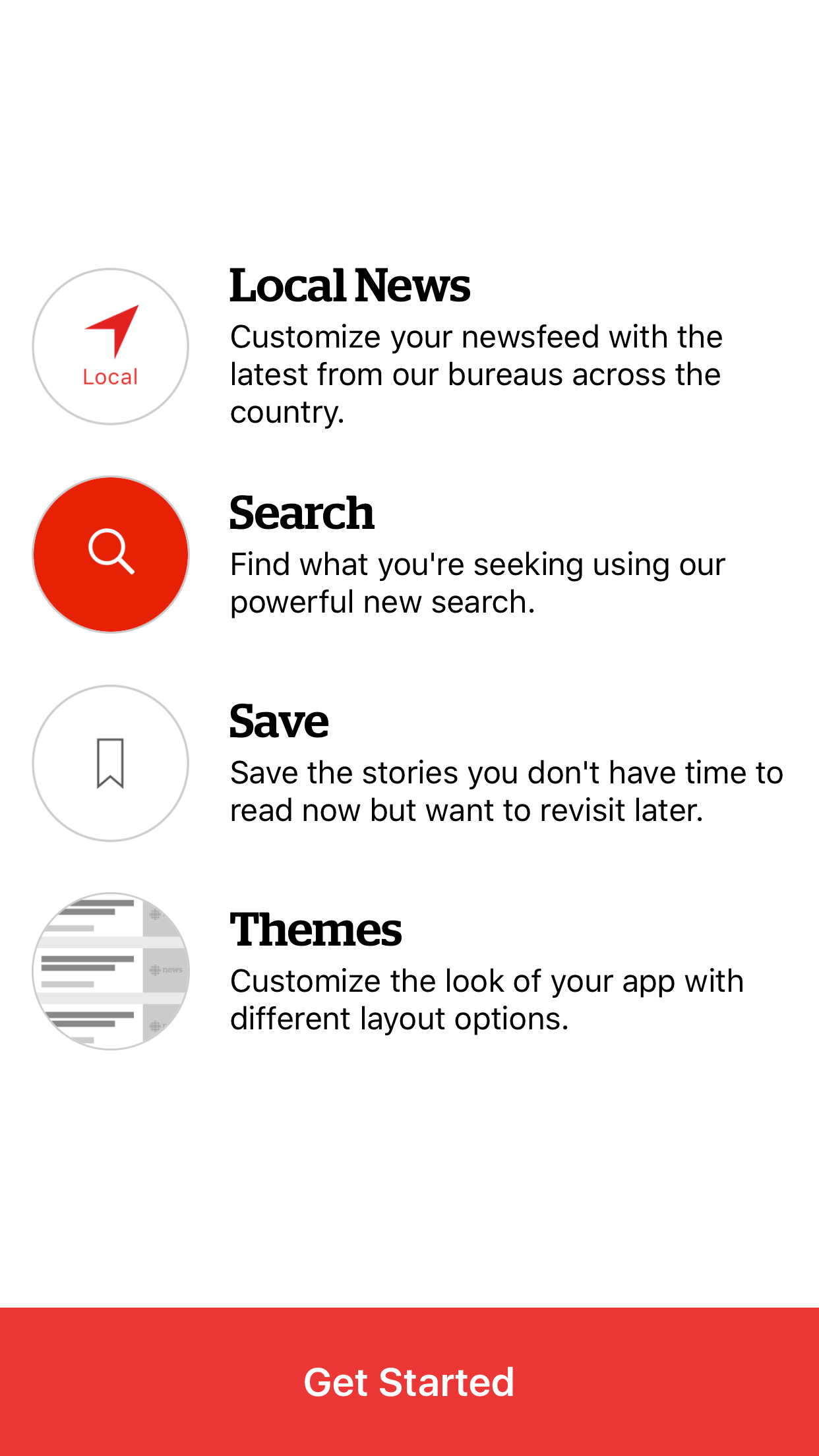 Android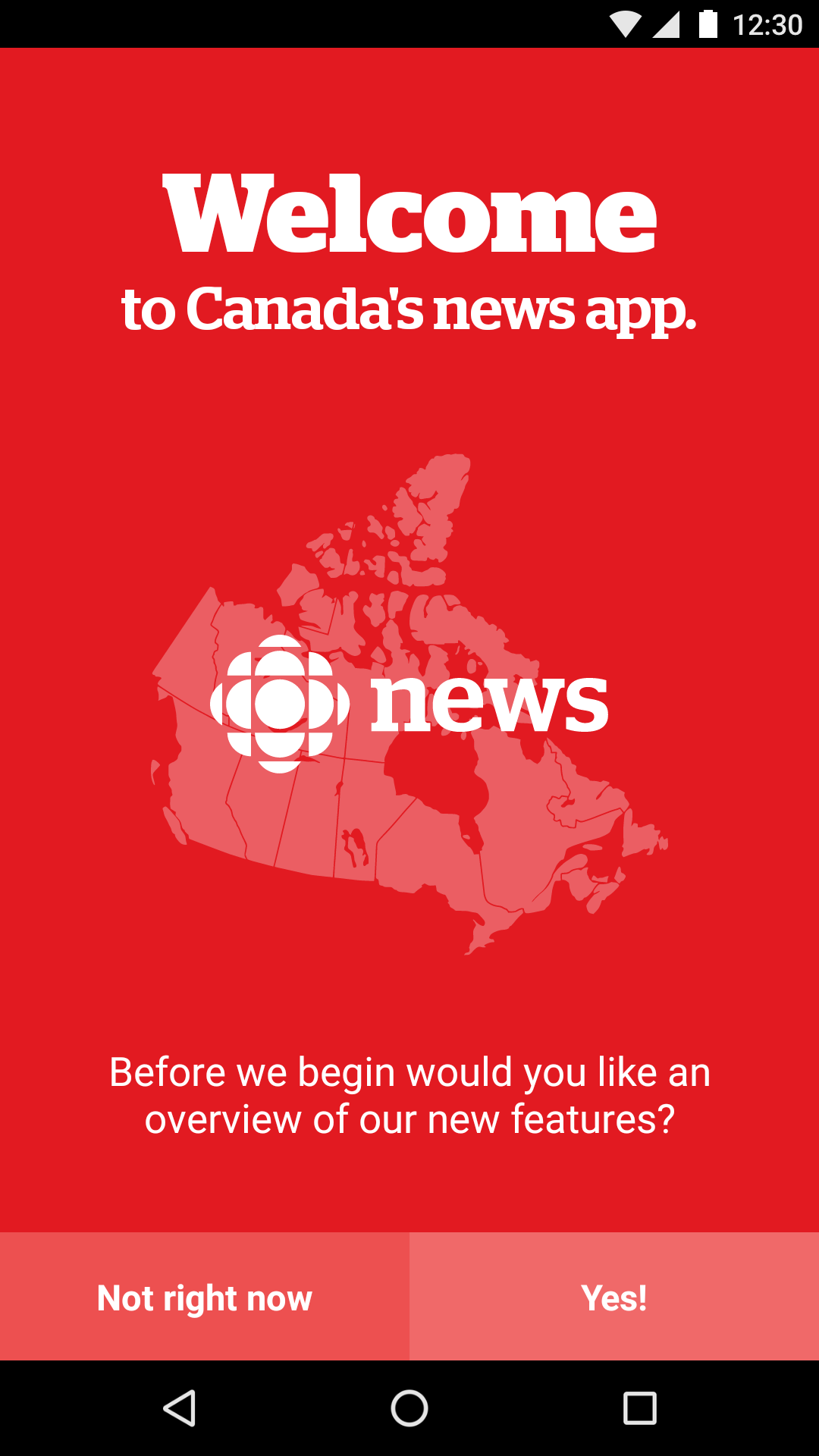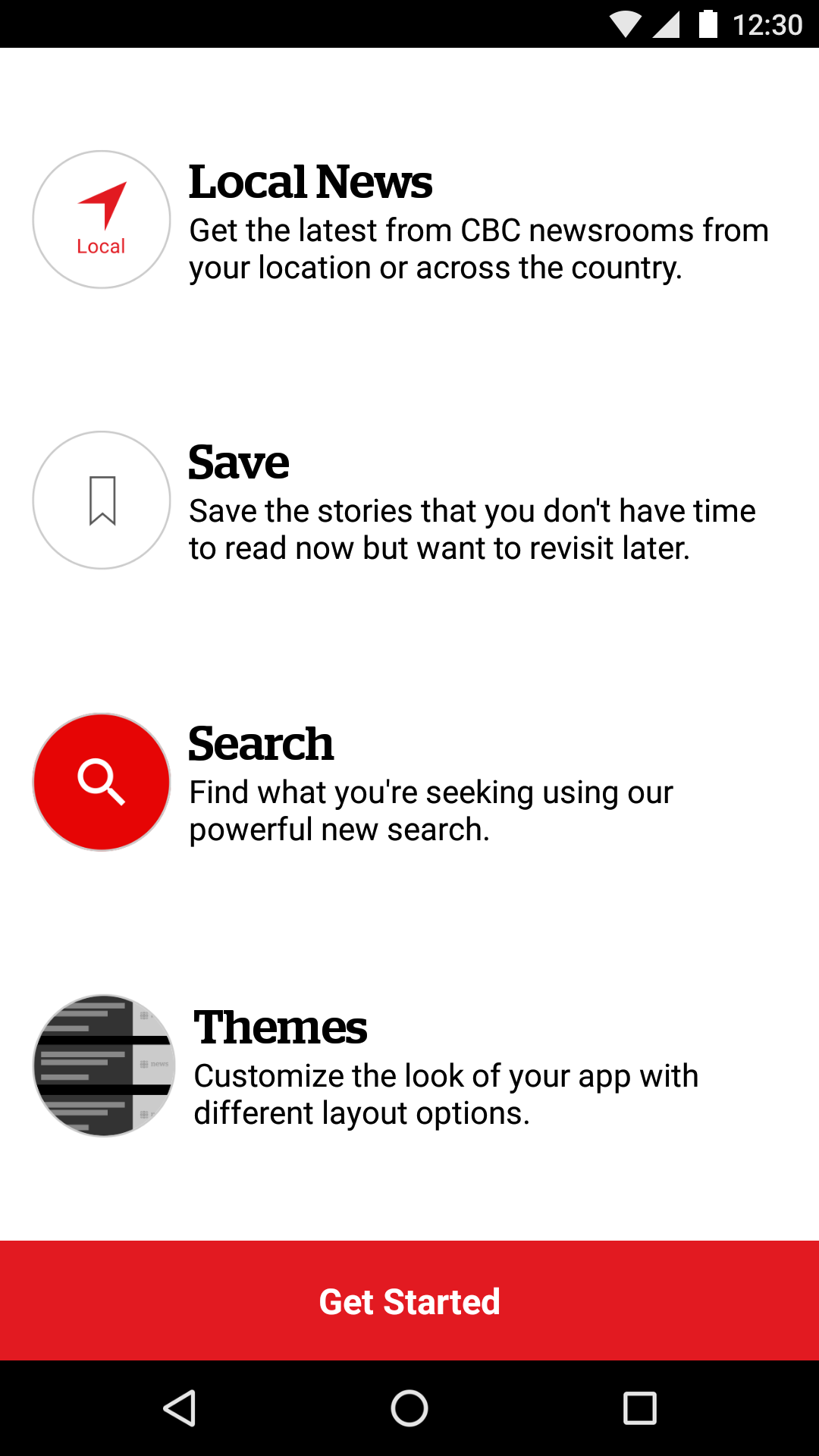 How do I find The National?
The National will appear in the News section of the app but the fastest way to find the latest broadcast is by typing "The National" in the search bar.
What happened to the sports section?
The sports section has been removed from the app, owing to low usage rates. Nonetheless, some sports stories of national interest will continue to appear in our lineups. We also encourage you to seek out the CBC Sports app, which is available to download for both iOS and Android.

What happened to the weather section?
The weather feature was not used widely and was accordingly discontinued in this version of the app.
Where do I find the different sections like Health and Technology?
Go to "Sections" in the footer to find sections including Regions, News, World, Canada, Politics, Business, Health, Technology, Indigenous, Entertainment and Opinion.
How can I customize my settings so I'm seeing only the local news that interests me?
IOS users will be prompted to add the local sites when they go to the "Local" button in the footer. If you would like to change your settings, click on the gear icon, scroll down to Local and Manage my regions. Select the regions that interest you and stories from these regions will appear in your news feed.
For Android devices, go to Local and tap the Edit button to choose the regions that interest you.  If you have already selected regions and you'd like to change them, go to navigation menu in the top right corner and select "Edit" to add or remove regions.
Can I comment on stories in the app?
No, comments are only open in the desktop version of the site.
How do I turn on and turn off alerts?
Go to the gear icon and scroll down to Manage my alerts. Select the regions from which you'd like to receive push alerts.
For Android devices, choose the navigation menu in the top right corner and go to "Alerts." Select the alerts you'd like to start/stop receiving.
Why aren't the stories in chronological order?
An editor curates the lineup, listing the stories in order of importance. The app lineup mirrors that of the desktop version of CBCNews.ca.