We've added some new features to our trusted news app to help you find exactly what you're looking for with ease and speed. Let's take a look at some of our new changes.
Sorting local news by time or Editors' Picks
Our newest feature allows you to reorder your local news lineup by publishing time or by Editors' Picks, which is a lineup curated by one of our news editors. Editors' Picks mirrors the Top Stories lineup seen on the desktop version of CBCNews.ca.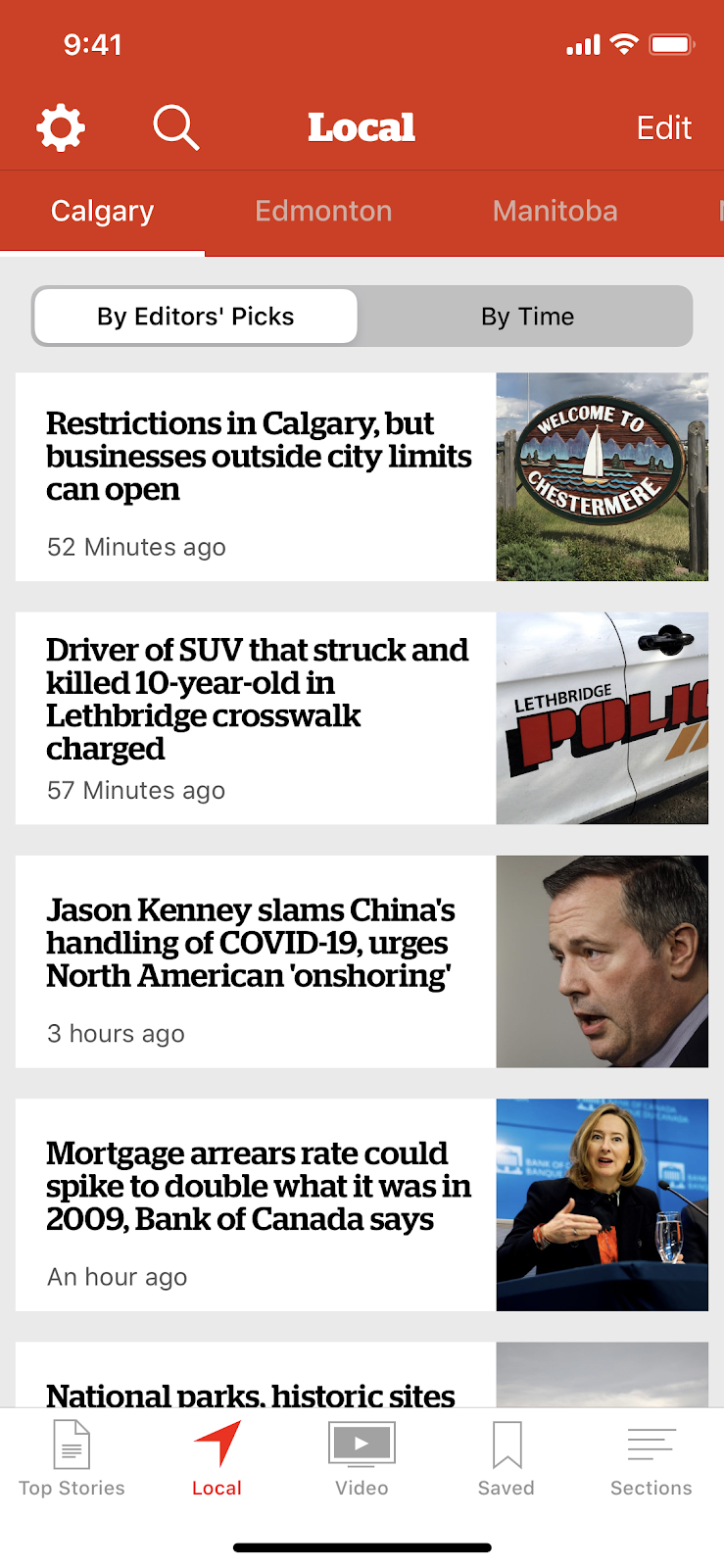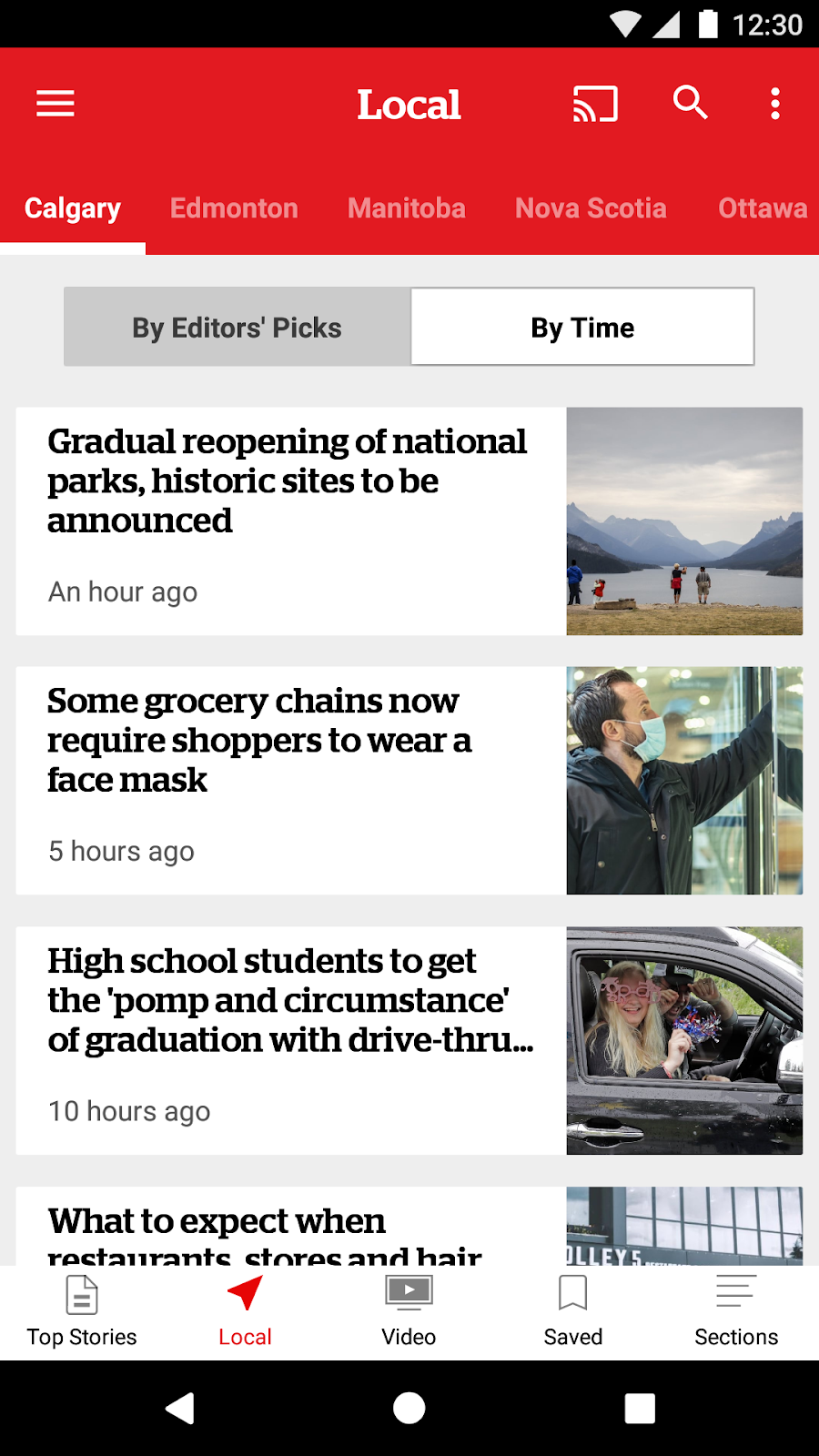 Toggle the switch left or right to reorder the lineup in your local tab. If you sort "By Time," the newest stories will appear at the top of the lineup. This function has long existed in the app but after gathering feedback from our readers, who said it wasn't obvious to them, we made some design changes to make it more intuitive.
Previously, users who had selected more than one region and sorted their lineup by publishing time, were shown stories in a blended, single feed. As of this release, this feed will no longer be available.
Currently, this feature exists only in the local news section of the app. Available on Apple devices, coming soon for Android.
Dedicated COVID-19 section
We've added a dedicated COVID-19 section to the app to help you find the latest news. The section includes our maps and charts, local and national news, as well as features, fact checking articles, and video.
You can find this section by tapping on the Coronavirus Pandemic card on the Top Stories Page. The page is updated throughout the day with the latest developments.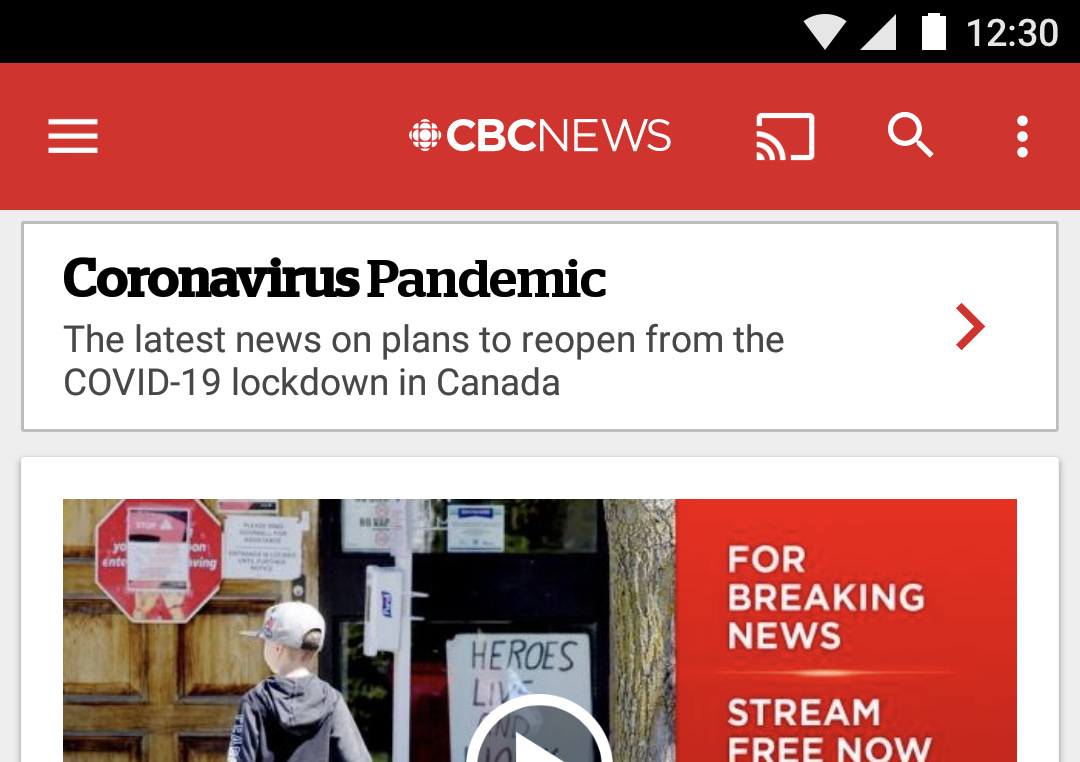 We are also sending out COVID-19 alerts to keep you informed about news, press conferences and our latest feature articles. You can turn these notifications on or off in the settings panel on your phone.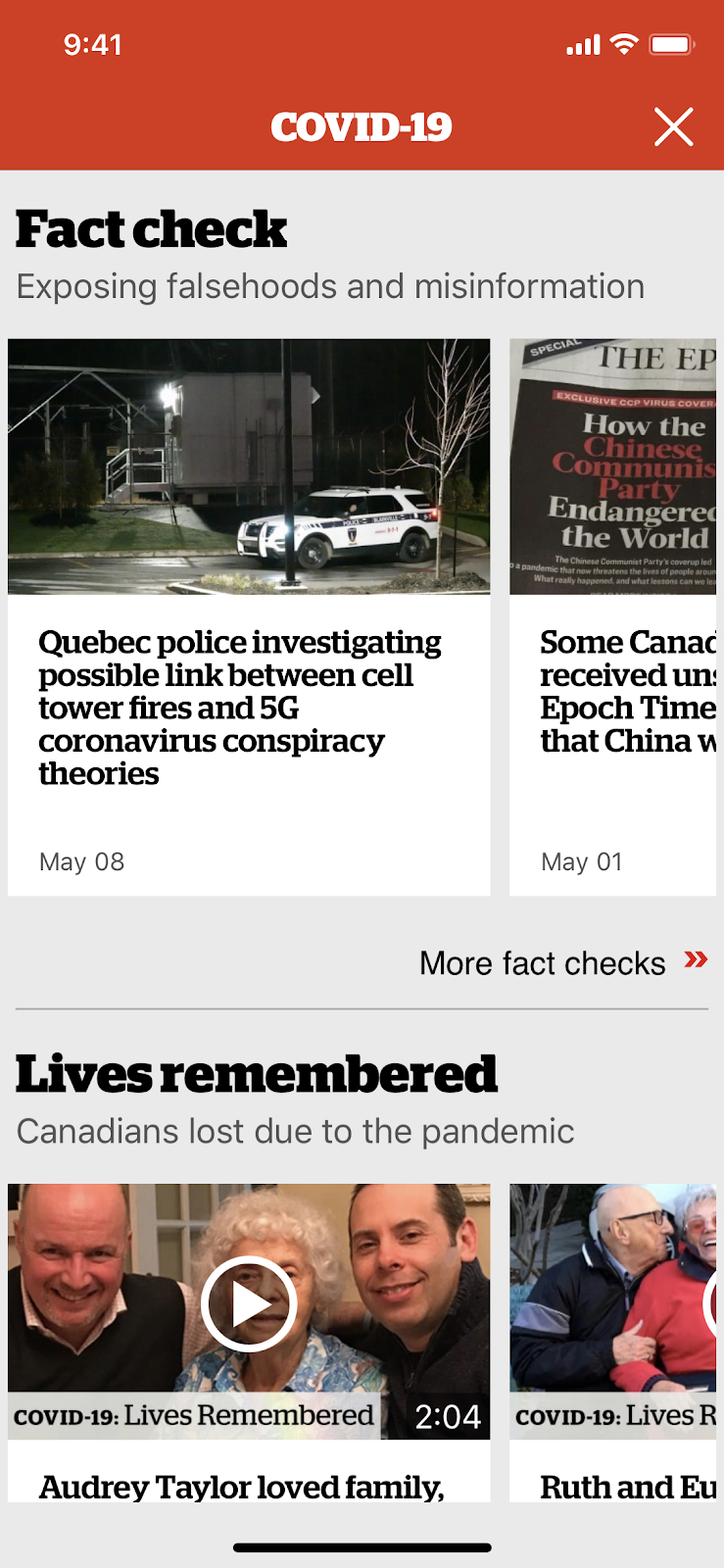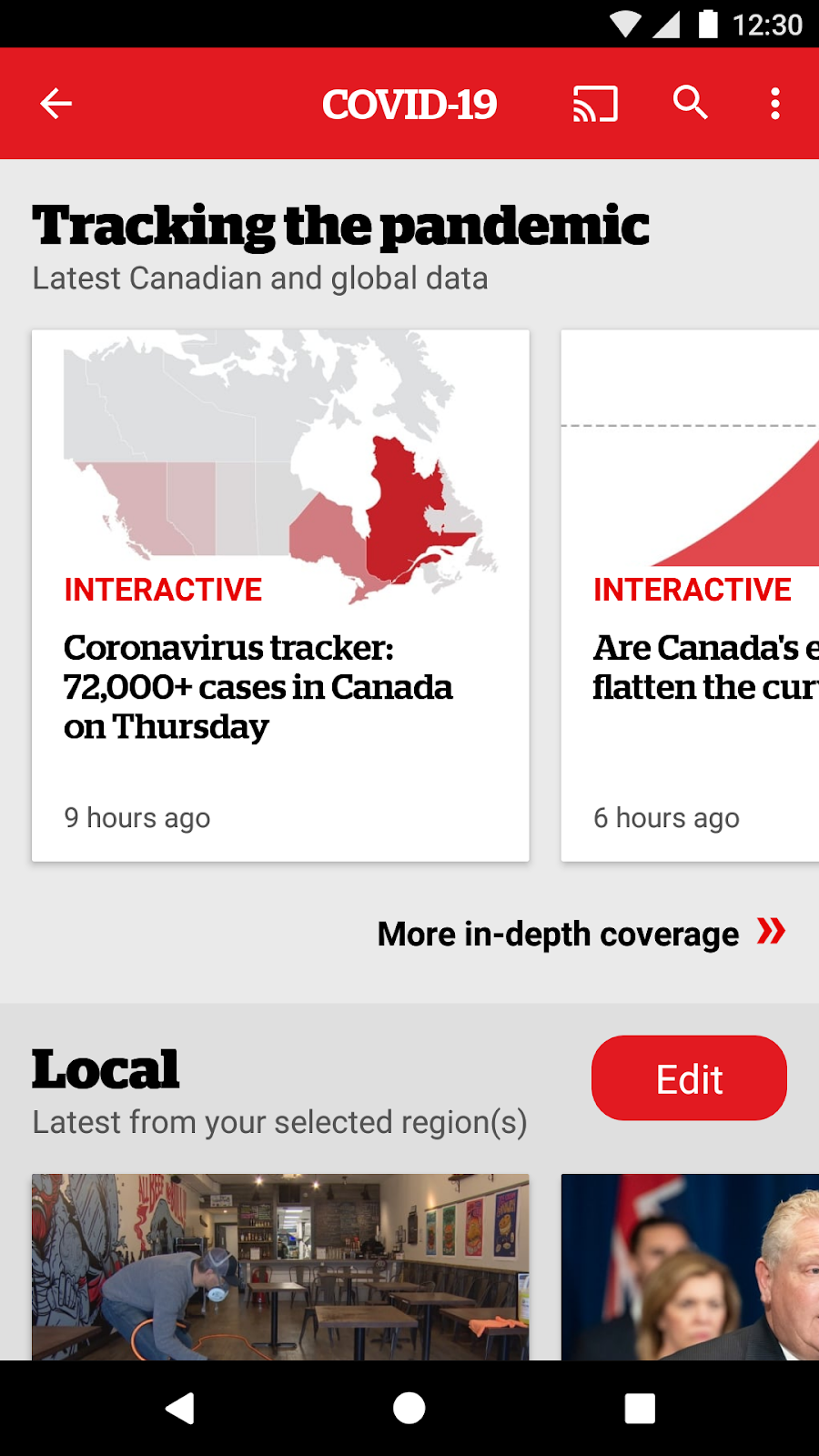 Audience feedback
We turn to our audience frequently to discuss new product features. If you'd be interested in joining the CBC panel, please sign up here.