You may notice that the way you sign in to CBC.ca looks a little different.

That's because profiles have been moved to the CBC Account Centre where you can manage all of your account settings. But rest assured, you can still use the same email and password to sign in (or sign in with your Apple, Facebook or Google account).

If you are looking for your commenting notifications, history and community, click on the bell icon at the top right of the comments section, beside the dropdown to sort comments by 'newest', 'oldest', etc.

To sign out of your account on our website, return to CBC.ca and tap your name/avatar in the upper right of the page to open the menu.

Scroll down to find the Sign Out link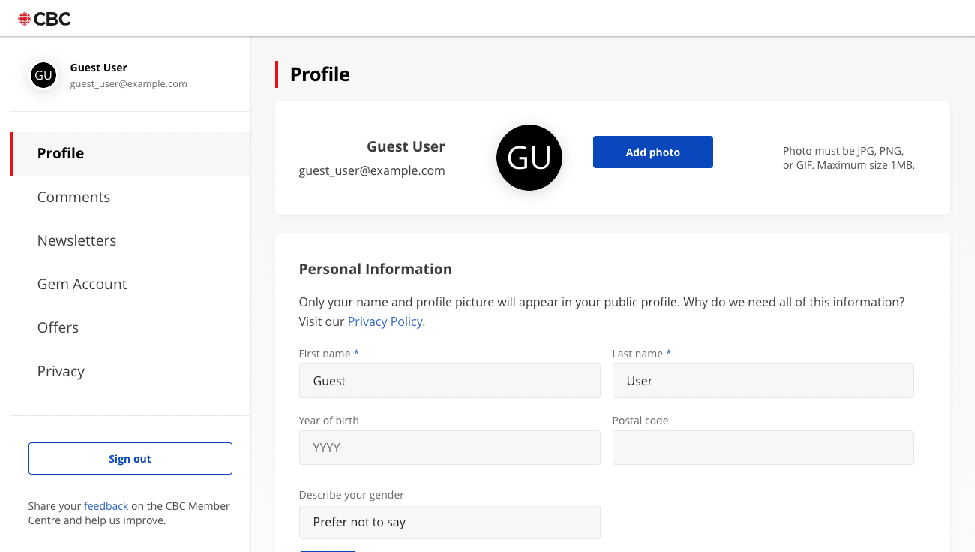 If you are using a mobile device, open the menu by clicking on your name/avatar in the header

and scroll to the bottom of the menu for the Sign Out button.